SCURDIA - Englisch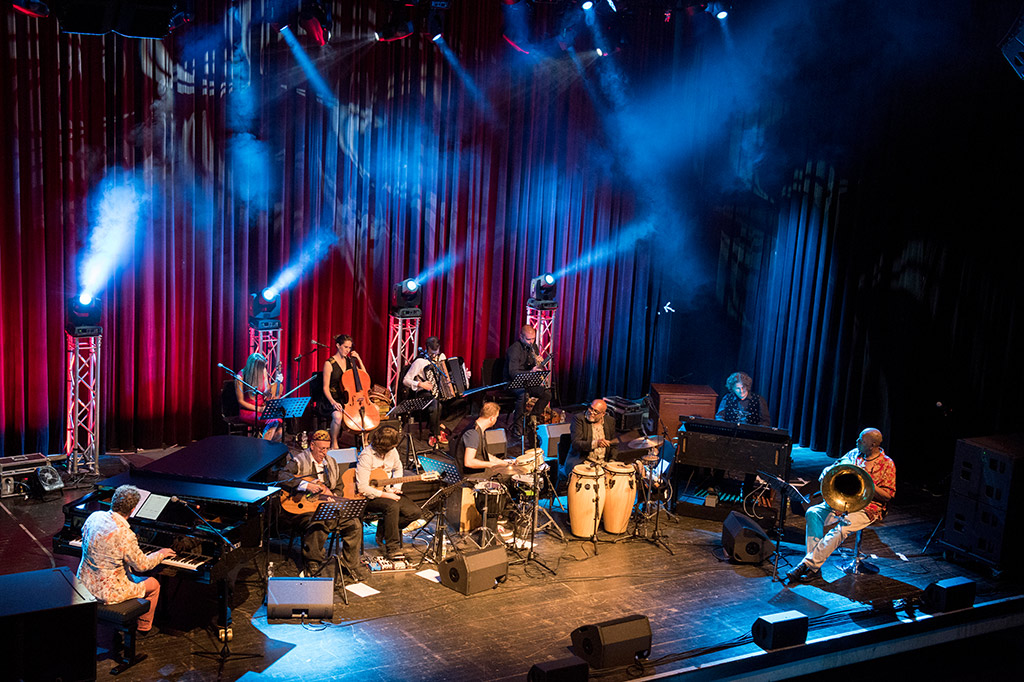 Thank heavens, there are still surprises! The universe still has a sense of humour.
When one of the most successful concert pianists distances himself a little from "serious music", and focuses his fiery talents on the remaining sounds of the world, for the rest of us, the end result is simply: wonder, laughter, applause, cheering and dancing!
Outrageously musical and creative in all dimensions
Imagine, Mozart and Piazzolla meeting in the woods, a Kurdish cowboy riding off into the sunset, Chopin telling Styrian jokes, Paganini sending greetings from Sugar Loaf Mountain in Brazil. Imagine all of this, cleverly delivered in a package, full of longing, passion and exuberant vitality. The main roles: Oud, Shawm, Accordion, Sax, Frame Drum, Tuba, Guitar, Cello, Congas, Hammond B3, Styrian Harmonica, Violin, Cajon, Voice and Piano.
This amazing cross-cultural blend of instruments, magically come to life in the hands true masters of their craft, top musicians from various countries around the world. Together they conjure up a resounding ether of Middle Eastern Folk, Jazz, Soul, Funk, Ethnic, Austro and of course, always Classical Music.
United live.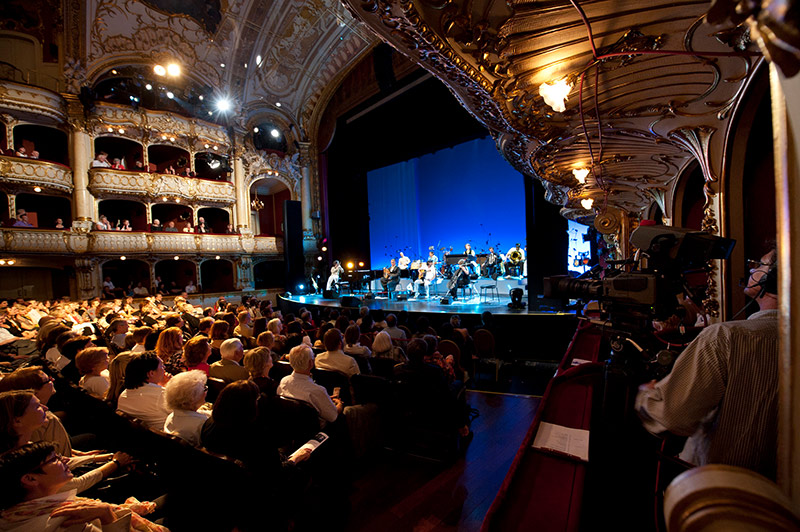 But SCURDIA is not "just" music at its best. Markus Schirmer, his artistic alter ego, the oriental Oud-Master, Risgar Koshnaw and all their companions have something else in mind: they want to replace the blinders of old perspectives with what could be called "mind blowing music without borders". By drawing closer together, listening and empathizing with each other, they channel into existence spontaneous music that is saucy, astonishing and intimate, giving us a completely fresh view of music and the immense wealth that it possesses.
So goes the colourful virtuoso gang to work. And as they playfully conquer new territories, their diversity suddenly becomes an experience of unity, and that which seemed to be obvious incompatibility gives way to a joyful celebration of self-understanding.
Would that all the world like SCURDIA be, then ...
Markus Schirmer, Austria - piano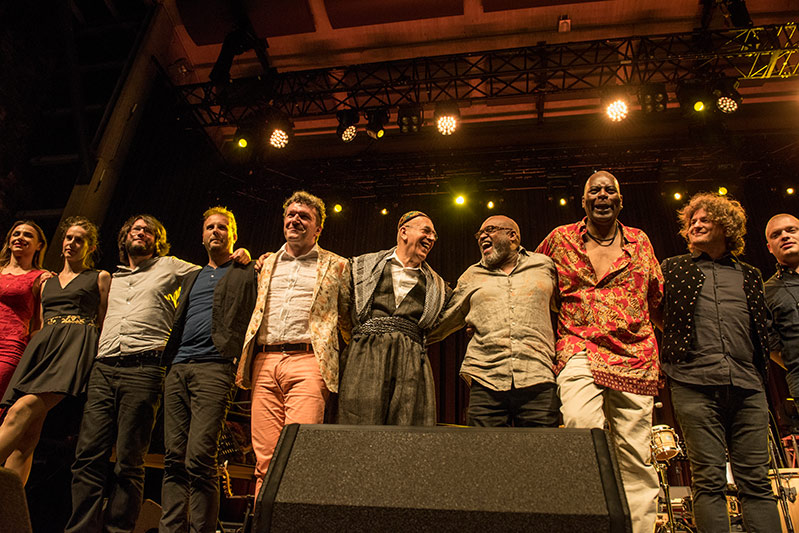 Risgar Koshnaw, Kurdistan-Irak - oud, vocals
Andreas Fürstner, Austria - guitar
Rusanda Panfili, Moldavia – violin
Jon Sass, USA - tuba
Christian Bakanic, Austria - accordion, styrian harmonica, vocals
Sophie Abraham, Netherlands - cello, vocals
Franz Kreimer, Austria - Hammond B3 organ
Toti Denaro, Italy – mediterranean percussion
Richie Winkler, Austria - sax, oriental clarinet
Edmundo Carneiro, Brasil - latin percussion
Guest appearances
Marina Bkhiyan, Armenia - violin
Rina Kaçinari, Kosovo - cello
Kirill Kuzmanov, Macedonia - sax, flute
Manu Mazé, France - accordion, bandoneon
Hussein Zahawy, Kurdistan-Iran - daff
Nataša Mirković, Bosnia-Herzegowina - vocals
Igmar Jenner, Austria - violin
Links
http://www.scurdia.at/ scurdia
Booking: Elisabeth Schwaiger and Susanne Fröstl office@schwaiger-music.at oder phone:+43-19717464
Photography: Christian Jungwirth